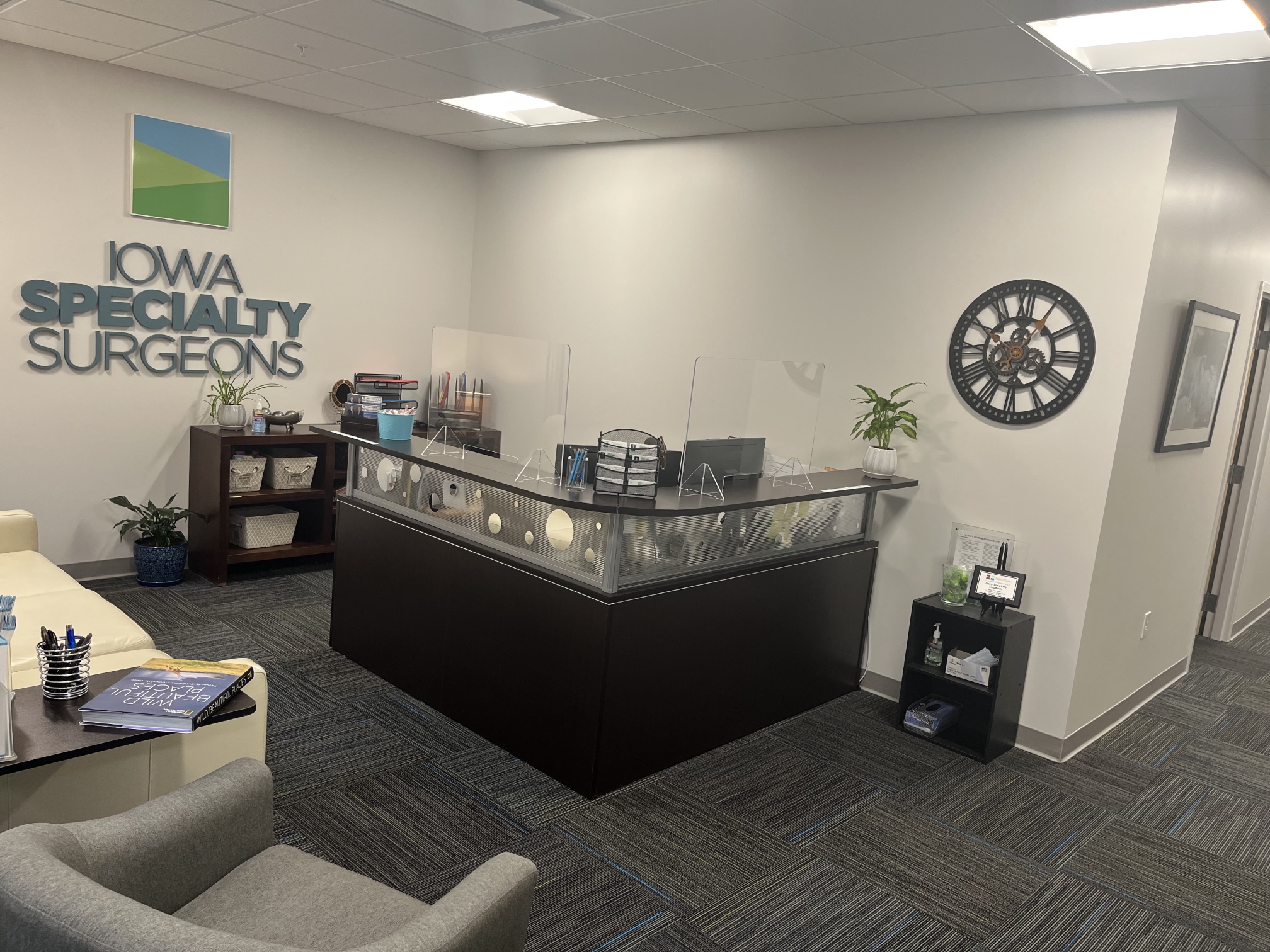 Iowa Specialty Surgeons
Exceptional experience, exceptional results, with exceptional people.
At Iowa Specialty Surgeons, we are committed to providing an exceptional experience and an individualized plan of care by one of our fellowship trained specialty surgeons.
General Surgery Mission
Partnering with you to alleviate pain and restore function, to get you back to your life's passions
"The day that a person comes to a surgeon's office, or to the get their surgery, can be one of the scariest days of a person's life. At Iowa Specialty Surgeons, we want to alleviate that anxiety, so that you feel like you are partnering with friends. From the smiles that greet you at the front door, to your conversation with one of our fellowship trained surgeons, to the expert care during your surgery, we want your experience to be the best experience you have had in any doctor's office"
We offer competitive cash pricing for office visits and surgery with both Dr. Paul Conte and Dr. Timothy Mayfield We offer this to patients with high deductible insurance and no insurance. please call our office at
515-225-7001
for appointment and pricing.