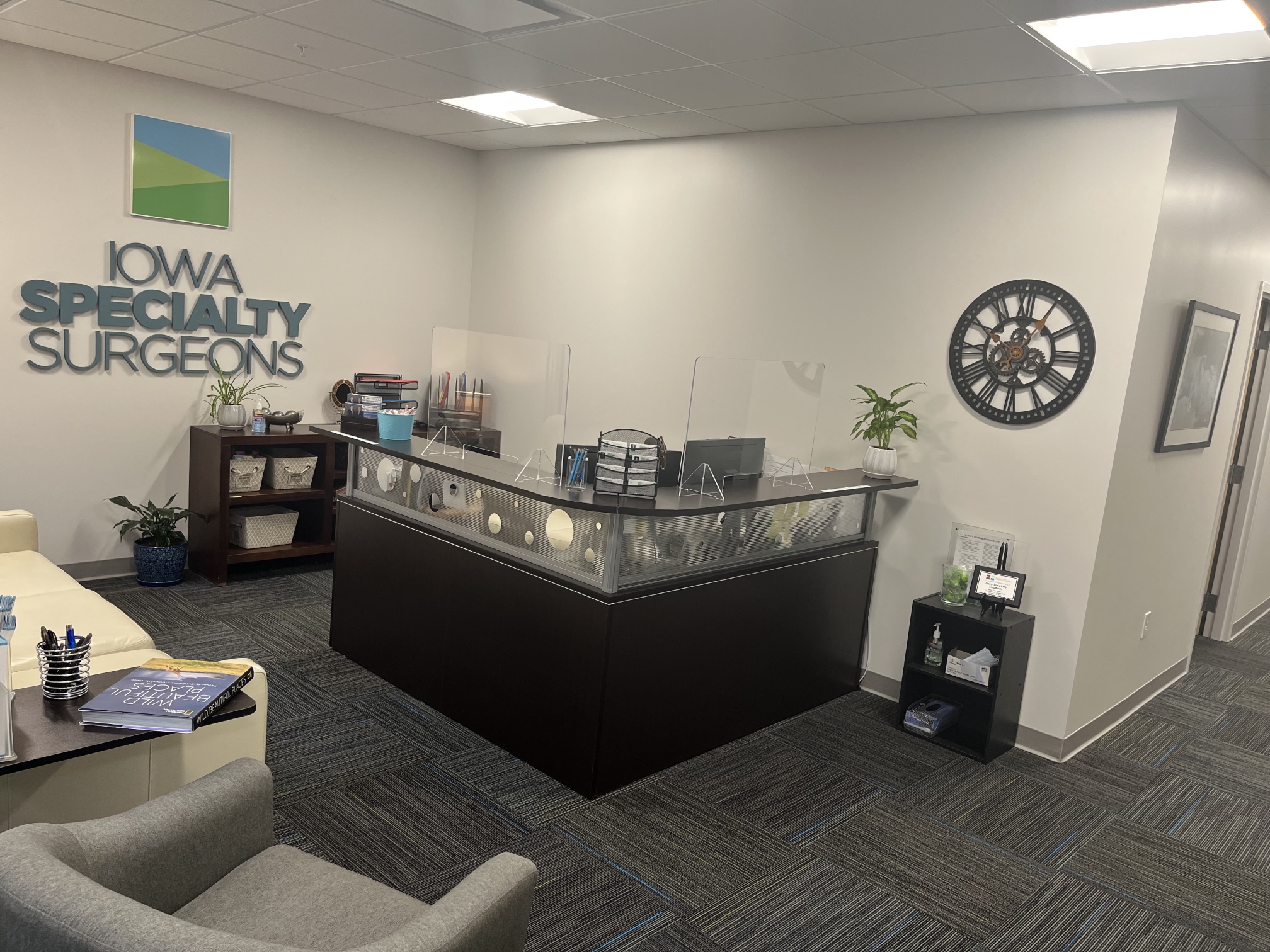 Iowa Specialty Surgeons
Exceptional experience, exceptional results, with exceptional people.
At Iowa Specialty Surgeons, we are committed to providing an exceptional experience and an individualized plan of care by one of our fellowship trained specialty surgeons.
Plastic Surgery Mission
Our mission is to partner with you to identify opportunities for aesthetic or functional improvement. By identifying your goals and concerns, Dr Kuhnen is dedicated to providing an individualized plan of care that will help you feel comfortable, natural, and confident.
"I love it when I'm able to talk with a person and we can find out what's making them feel uncomfortable in their skin. Sometimes people can live with mild depression that is palpably relieved after we implement a personalized care plan. It is so rewarding to see a person have that new confidence and smile, that giddiness that comes from wanting to linger in the mirror."
General Surgery Mission
Partnering with you to alleviate pain and restore function, to get you back to your life's passions
"The day that a person comes to a surgeon's office, or to the get their surgery, can be one of the scariest days of a person's life. At Iowa Specialty Surgeons, we want to alleviate that anxiety, so that you feel like you are partnering with friends. From the smiles that greet you at the front door, to your conversation with one of our fellowship trained surgeons, to the expert care during your surgery, we want your experience to be the best experience you have had in any doctor's office"